Geneva, Switzerland Transit
Geneva is my first, and currently the only city, I have visited in Switzerland. I added the city from a railfan trip to France. I am dedicating this section of my website to the late Ron Yee. He was a friend of mine with similar interests. He loved trains, especially urban transit. He was also a great photographer, much better than me. We also shred mutual interest in cruising, Star Trek, and the NY Mets!. Ron and his wife Lily join me and my wife on this side trip to this global city. He and I did a lot of tram riding/photography completing the entire system that was open at the time. We had a great time. I miss Ron, so this is my tribute to him.
233 Photos, 233 new
Trams take you all over the city
47 Photos, 47 new
The Trolleybus network is impressive. There are aorts of different ETBs, including double-articulated version that take you to the airport.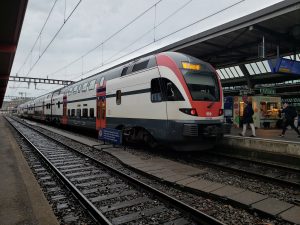 18 Photos, 18 new
The commuter Rail network is also part of the national rail network.
9 Photos, 9 new
The city also maintains a traditional bus network