Mark was born in Manhattan and for the first year of life lived in the Bronx. For the next 12 years lived in Brooklyn going to public schools. At the age of 13 moved to Nyack, NY. Got married in 1989, and in 1990 moved to Oregon where he has been ever since.
He works in the semiconductor industry. He started in equipment manufacturing, moved into field service, become service supervisor, then a project manager. Current he is an account manager
His interests include railroads, but more specifically urban transportation. Geocaching is another hobby. Travel is a passion to support the aforementioned hobbies. He also sings in a church choir and is a board member for a local trolley museum.
Mark's Mom and sister live in NY State, his brother with his family live in Oregon.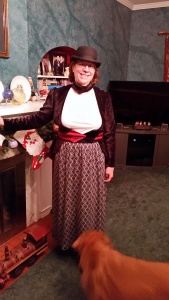 Cyn was born in Ohio, but had moved frequently. She lived in New York, Florida, Colorado, Texas, Louisiana and in Germany. She has spent more time in Oregon than any 4 of the aforementioned locations.
Her hobbies include sewing, fused glass and home remodeling/decorating. She also very much enjoys travel.
She has a brother and sister (with her husband) living in Florida and another brother (with his wife) living in New Jersey.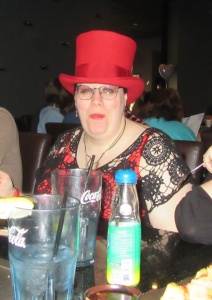 Teresa was born in New York, but she lived in several locations before we moved to Oregon where she graduated form high school. Mark adopted her just before we moved to Oregon. She got married and currently lives with several close friends not far from Mark & Cynthia.
She works at Petco and loves working with animals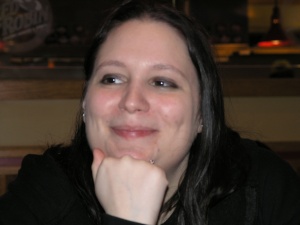 Emily was born in Texas. She went through middle and high school in Oregon, performing with the marching band. She was married, but is now divorced.
She works in Uwajimaya and lives the furthest away from Mark & Cynthia in the Portland metro area. Her main hobbies is dance and being a cookie fairy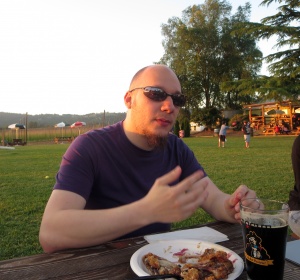 Richard is the only one of the 3 children that went through one school district for his school career. He graduated from Western Oregon University with a double-major in math and computer science. He is married and only lives 20 minutes away from Mark & Cythia
He works in the IT department at WOU, his hobbies are woodworking and role playing games.